Please enter exact key words
Academic Collaborator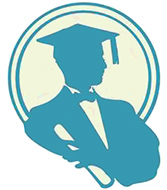 For Academic Collaborator
Protheragen aims to find new ways of cancer therapy through discovering or developing effective antibody and CAR-T products. To achieve this goal, we sincerely inspire and welcome professors and researchers all over the world to collaborate with us. For co-development of new drug candidate, Protheragen promises to share appropriately future revenue with our partners.
In addition, Protheragen cordially welcomes scientists interested in antibody and CAR-T based cancer immunotherapy to perform your research projects by leveraging our platforms. Protheragen will claim commercial rights in the whole process through contracts, encourage the joint publication of scientific discoveries, support the associated patent filings, and will share the economic upside of the research appropriately.

Protheragen's business is growing rapidly after founded in Ronkonkoma, New York in 2009. More offices have been established at different locations across China and the US ever since.
Protheragen Inc.

2200 Smithtown Avenue, Room 1, Ronkonkoma,
NY 11779-7329, USA
Phone: 1-516-765-9461 Fax: 1-516-927-0118
Email: info@protheragen.com
| | |
| --- | --- |
| | Quick Links |